Job opportunities
We are not currently recruiting positions with a foreign language
but we are glad that you visited us!
Aplikuj
Didn't find an offer that works for you? Apply spontaneously!
Apply
Recruitment process: you have 5 steps to reach us
1.
Tell us about yourself, send application.
2.
We will reach out to the selected candidates, invite them for an interview and a good coffee.
3.
Hello! It's nice to meet you! We act quickly, as part of the meeting you can expect a short technical test or knowledge of a foreign language. Depending on the position you are applying for, you may also have a homework assignment waiting for you, which you usually have up to 5 working days to solve.
4.
We believe you did well. Regardless of our decision, you can count on feedback regarding the recruitment procedure.
5.
It's great to have you with us! Welcome to Smart Automation. We will now hand you over to our nice HR lady, there you will complete the formalities with her help and we can start!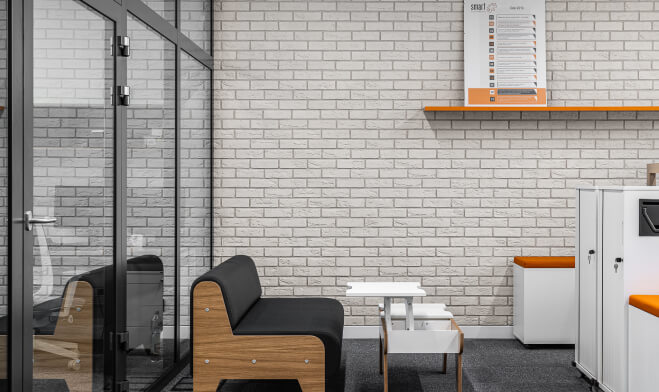 Smart is a team of young, energetic and passionate ambitious people.
We deal with the latest technologies in the field of automation, robotics and mechatronics on a daily basis, which, in an environment of constant synergy, friendly atmosphere, culture of mutual assistance and exchange of knowledge, gives the opportunity for continuous development.
Modern office, workshop and R&D spaces await you. We offer you stable employment in a dynamically developing company.
Use our resources and location to recharge your batteries, catch your breath in the garden or by the lake. Engage in interesting activities and initiatives of our teams. You have unlimited opportunities for professional and personal development. WELCOME!!!