We have many years of experience and all necessary authorizations in the field of design, operation and supervision. We are not afraid to undertake and develop solutions for atypical topics in which we should combine knowledge and experience in the field of automation, robotics, mechanics and mechatronics. We cooperate with mechanical plants with huge engineering potential.
We offer services for:
Designing systems,
Prefabrication of cabinets,
Facility wiring and cable routes,
Outsourcing of production and engineering teams,
Start-up of production lines, machines and equipment.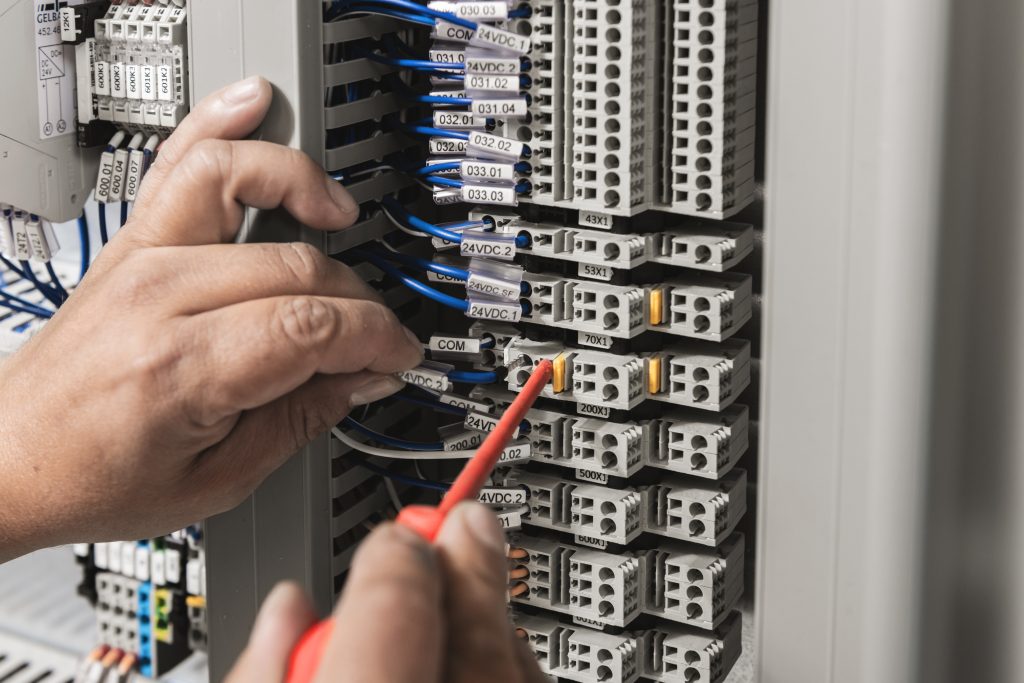 We invite to cooperation the manufacturers of machinery and equipment, end users and partners looking for a contractor for their industrial installations and technological lines.
We leave at your disposal our knowledge and many years of experience documented by hundreds of completed projects and the satisfaction of dozens of clients.
The company is a supplier of applications for the food, automotive, furniture, construction, paper, chemical and many others industries.