Complete process control
We have many years of experience in implementing industrial systems:
SCADA (Supervisory Control And Data Acquisition)
PLMS (Production Line Management System),
MES (Manufacturing Execution System),
MCS (Main Control System)
We will implement solutions best suited to your needs. We will adapt to your standards, or offer software of our partners.
Smart Automation: Smart+
Siemens: WinCC
Rockwell: RSView
Wonderware: Intouch
Copa-data: zenon
Askom: Asix
Proficy: iFIX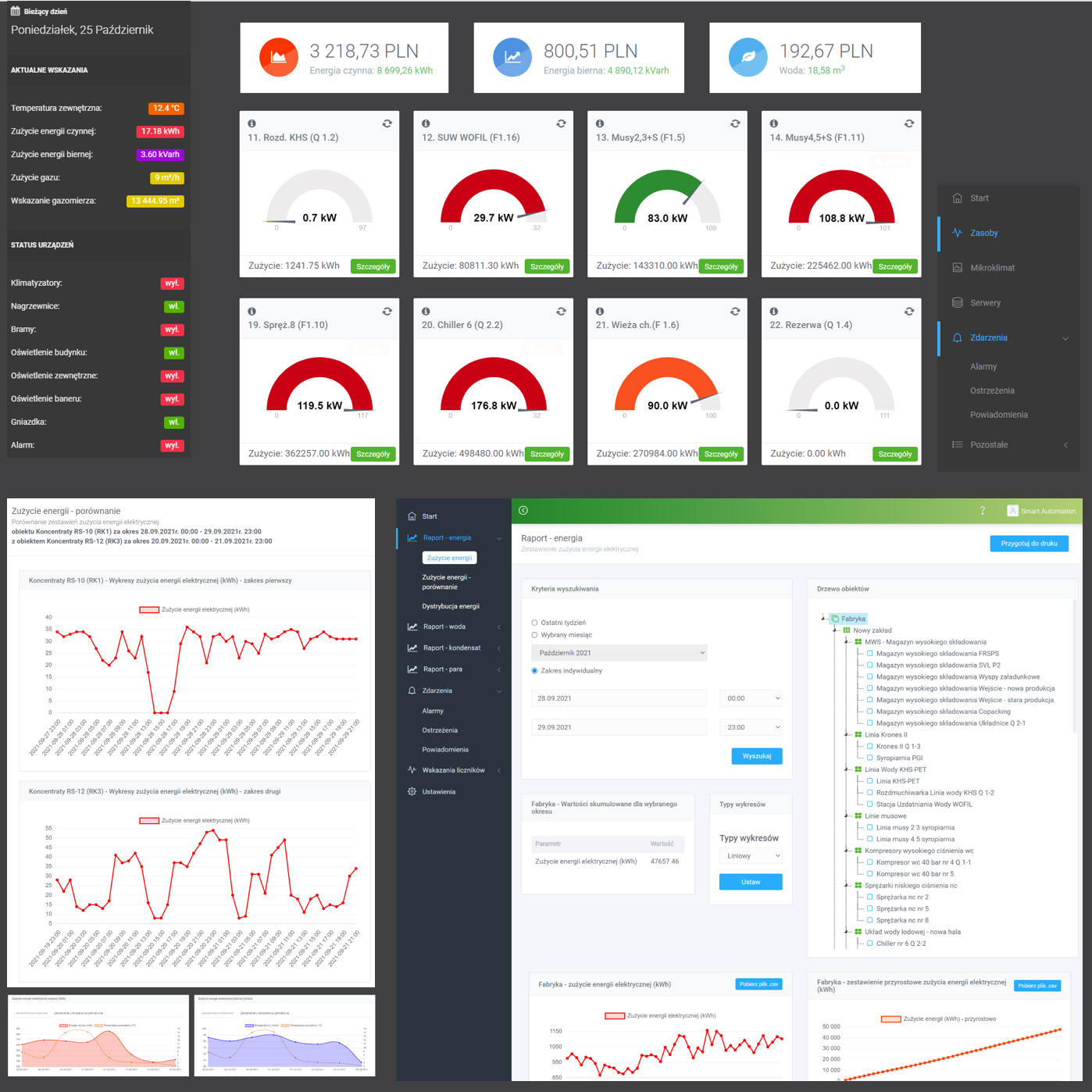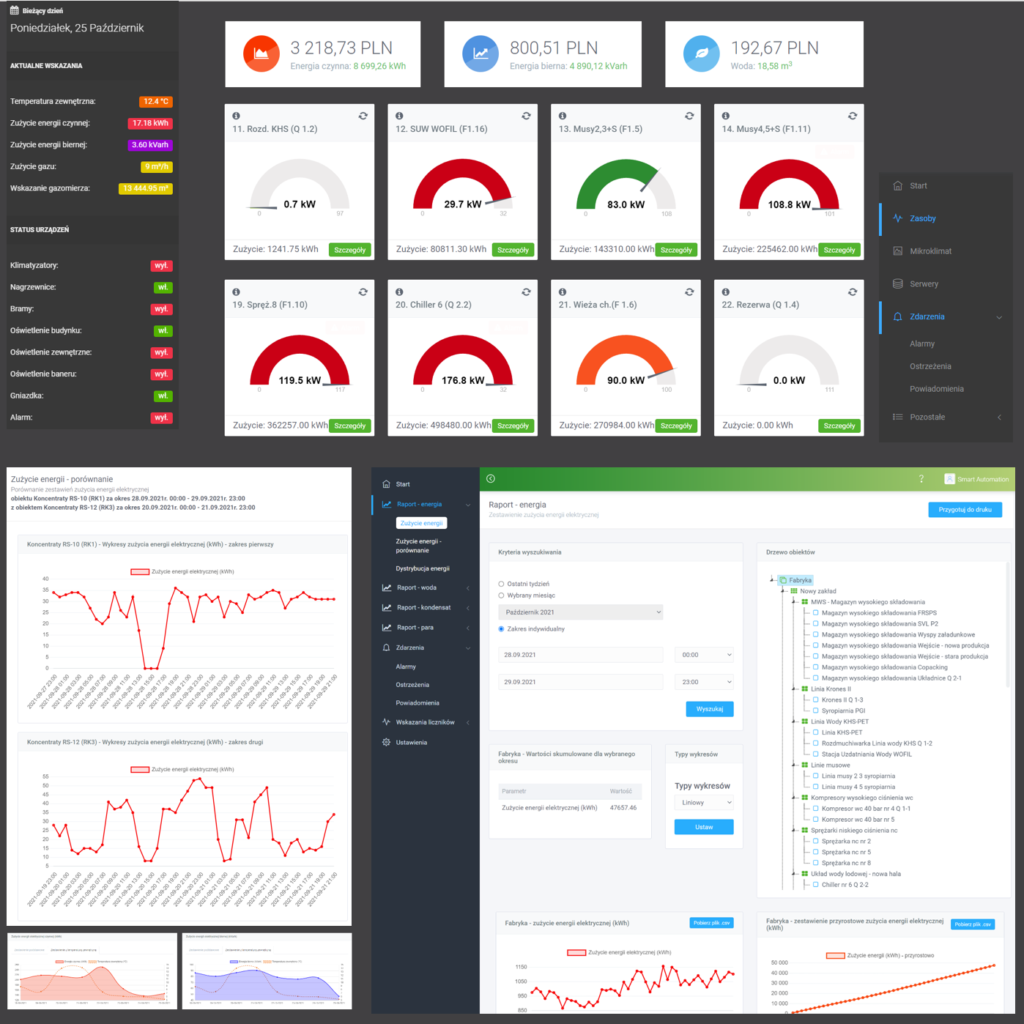 Smart+
Experience in programming systems of all leading manufacturers allowed us to develop and implement our proprietary Smart+ system
Monitoring of quality parameters,
Measurement of efficiency indicators,
Archiving of process data,
Analysis of micro stoppages,
Reporting and comparison,
Alarms and notifications,
Monitoring the consumption of production media,
Vibrodiagnostics, condition control of machines,
Building automation management
In response to the needs of our partners, we have gained many years of experience in constructing machines, equipment and production lines. We carry out projects comprehensively, from the drawing board to the maintenance of the finished machine, giving you control over the entire process.
The company is a supplier of applications for the food, automotive, furniture, construction, paper, chemical and many others industries.